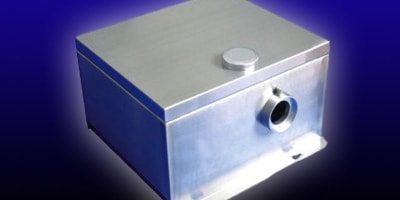 Weatherproof 100W Halogen Light Engine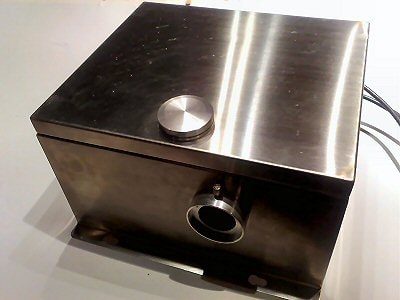 Dimensions: (W)200mm x (L)220mm x (H)125mm. (Allow an additional 120mm on (L) for Fibrehead and loom)
Electronic high frequency transformer to maximise lamp life.
100W 12V lamp – average life 1500.
8 colour dichroic glass colour wheel fitted as standard which will not degrade over time.
Hot mirror fitted to reduce UV output.
Standard model includes a synchronous 2.5 RPM motor. (not possible to synchronise with other units)
Internal illuminated mains switch.
1.2mtr mains lead.
Easily accessible lamp compartment.
Motor stop switch.
Complete with Aluminium Fibrehead for fibre termination. Maximum Polymer Fibre quantity: - 450 x 0.75 dia.
Ventilation: Internal fan cooled: - Allow 100mm clearance to nearest surface or 150mm between Light Engines.
Ambient operating temperature: -10°c to +35°c
Case: 1mm sheet stainless steel.
Paint: Natural.
Weight: 3kgs.
Also available in DMX weatherproof.