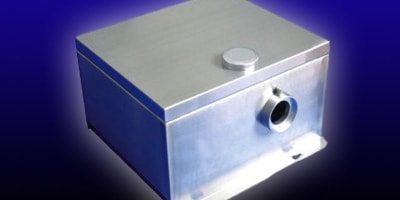 250W Metal Halide DMX Light Engine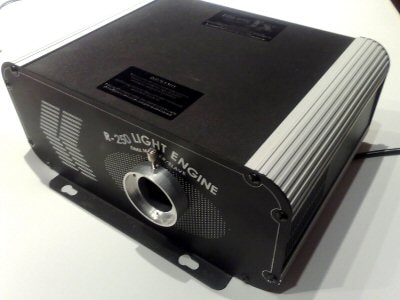 Dimensions: (W)340mm x (L)270mm x (H)150mm or 385mm. (Allow an additional 120mm on (L) for Fibrehead and loom)
250W single ended Metal Halide lamp (accessed from rear of unit) – average life 9000 hrs.
Complete with Aluminium fibrehead and 3 reducers maximum quantity 1200 x 0.75mm diameter polymer fibres.
8 colour dichroic glass colour wheel fitted as standard which will not degrade over time
(other colours available on request).
Hot mirror fitted to reduce UV output.
Illuminated mains switch.
External Dip switches
1.2 Mtr mains lead.
Internal auto reset thermal fuse.
DMX 512 model can be used as a stand alone unit with on board settings for colour, speed and sparkle and can also act as a master unit to synchronise and control up to 40 other units.
An external DMX512 source can be used to control all units for colour, speed and sparkle.
Ventilation: Internal fan cooled. Allow 150mm clearance to nearest surface or 200mm between Light Engines.
Ambient operating temperature: -10°c to +35°c
Case: 1mm sheet stainless steel.
Paint finish: Natural.
Weight: 13kgs
Please note this light engine is not suitable for white light only projects.