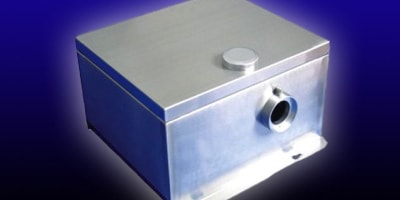 Fibre Optic Light Engines
When you install a fibre optic lighting display, the actual core of the system is the light source, or light engine. These days, the most common type of fibre optic engine is the LED powered lightsource.
Light Engine Range
At Fibre Optic FX, we offer a full range of fibre optic box products which include remote controlled lightsource units and a variety of DMX based light engine models, which are completely programmable and capable of producing changing colour displays, with twinkling and dimming. These look absolutely superb, particularly when used in conjunction with our fibre optic star ceiling kits!
We also offer a range of waterproof halogen light engines which are safe for use with outdoor fibre optic displays and swimming pool fibre optics.

FX3LS-LED
3W LED Light Engine
(W) 80mm x (L) 150mm x (H) 60mm
Available in White Light only,
White Sparkle or Colour Change

FX9LS-LED
9W LED Light Engine
(W) 200mm x (L) 245mm x (H) 120mm
Available in White Light only,
White Sparkle or Colour Change
*A DMX version is also available upon request

FX40LS-LED
(W) 265mm x (L) 265mm x (H) 140mm
Available in White Light only,
White Sparkle or Colour Change
*A DMX version is also available upon request

FX80LS-LED
80W LED Light Engine
(W) 265mm x (L) 265mm x (H) 140mm
Available in White Light only,
White Sparkle or Colour Change
*A DMX version is also available upon request

FX50LS-HAL
50W Halogen Light Engine
(W) 200m x (L) 265mm x (G) 90mm
Available in White Light only,
White Sparkle or Colour Change

FX150LS-MH
150W Metal Halide Light Engine
(W) 325mm x (L) 265mm x (H) 150mm
Available in White Light only,
White Sparkle or Colour Change
*A DMX version is also available upon request